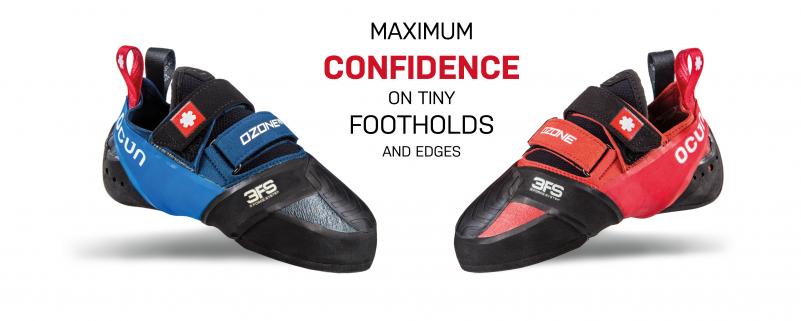 ULTIMATE EDGING SHOE
The Ozone is designed for performance in every detail. Connection of revolutionary rand construction, asymmetric shape, sticky toepatch and perfectly fitting heel determines this shoe for use on the hardest rock climbs.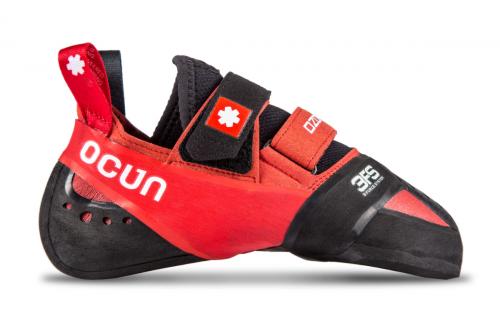 OZONE
Thanks to the patented 3-Force System, this climbing shoe is very precise on microfootholds, crimps and pockets. The tension in the arch that directs internal forces to the toe, the asymmetrical shape and the 3D midsole guarantee maximum foot support when climbing. The new toe patch allows reliable toe hooking.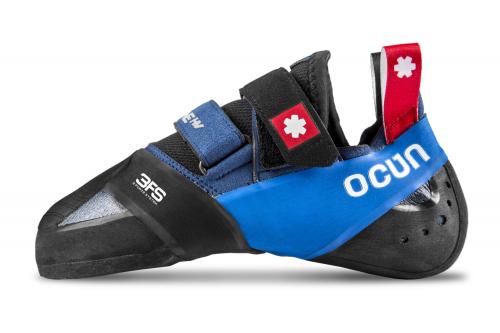 OZONE HV
EQUALLY RELIABLE, BUT WIDER
HV stands for Higher Volume. Especially for climbers with wider feet or a higher instep, we have developed a high volume last called Asymmetrix Plus. Climbing comfort is also enhanced by the elastic tongue, which fits perfectly around the ankle.
TECHNICAL DETAILS
Vibram XS Grip sole
Sticky rubber toepatch for toe hooking made of CAT 1.5 rubber
3D shaped midsole for toe support
Asymmetrical and downturned shape
Two opposing quick closures
Heel construction redesign
Soft and asymmetrical tonque
Seamless heel
Fully vegan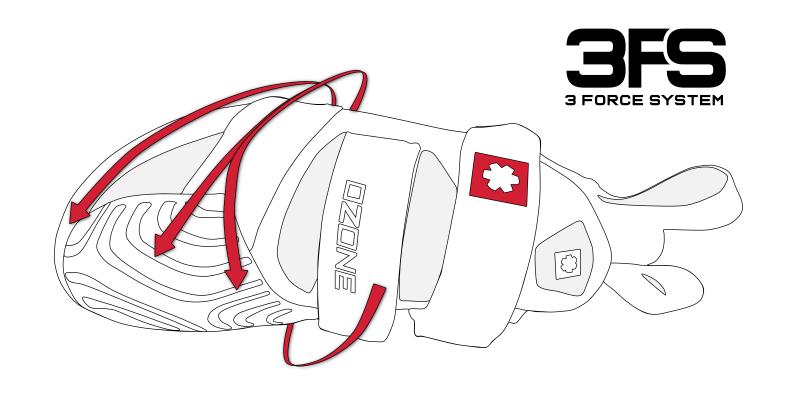 WHAT IS 3-FORCE SYSTEM
A single piece of rubber encircles the entire volume of the shoe. This is a design solution that ensures precise distribution of internal forces in the climbing shoe. As a result, the shoe has a higher torsional stiffness and fits perfectly. We introduced the 3-Force System in 2009 together with the first model of Ozone.