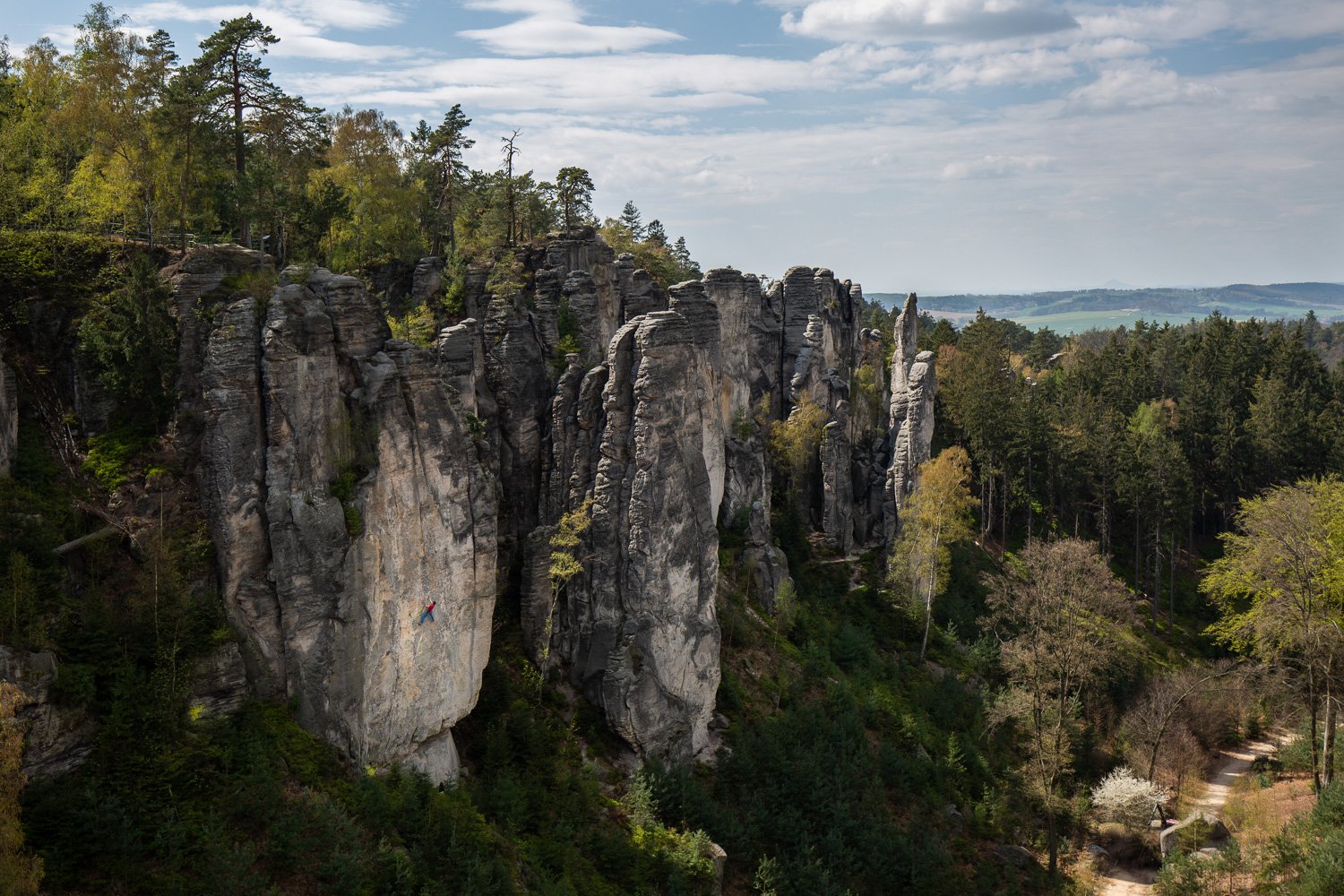 About us
Everything we do is connected to our love of climbing, rocks and the outdoors. We share the same desire for beauty and perfection and the need to constantly improve our performance, equipment and ourselves. Climbing is our passion. Quality, improved safety and cleaner design of climbing equipment represent a challenge and an opportunity for further work for us. We feel responsible toward climbers, friends and customers who rely on our products at all times, wherever they are. We help them to reach higher and climb to the top more safely. The joy and adventures they experience when conquering vertical worlds are our biggest reward.
Mission
We produce equipment that provides the best climbing experience. We strive for improvement of our products. The aim of innovation is to bring a precise engineering approach to function and safety of climbing gear design. Our reward is to combine product perfection with our customers' experience – as they enter vertical worlds.
History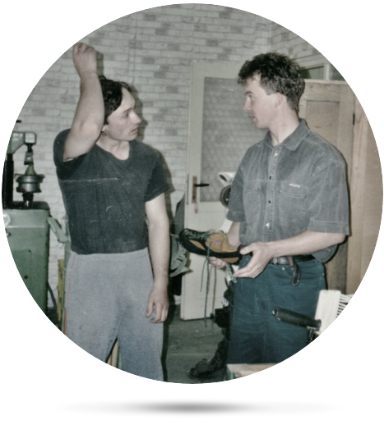 1980s
Pavel Hendrych, The founder of the company takes up climbing and starts improving climbing gear on the market.
1988 First harness
After graduating from university and getting a job as an automotive engineer, Pavel Hendrych, founder of the brand, starts making harnesses in his spare time.The first harnesses are manufactured on a sewing machine that belonged to Pavel's grandmother and the straps are dyed in a large pot in the kitchen. For material, Pavel uses decommissioned drogue parachutes he brought home from his military service in the air force.
1992 First climbing shoes
While staying in Siberia, Pavel visits his friend and climber Evgeni Ovchinnikov in the Rock Pillars area near the city of Krasnoyarsk. Pavel cooperates with local climbers on the design of new climbing shoes. Their first joint model, called Feather, is born and brought to Europe under the brand "Rock Pillars".
1992 Rubber soles stretched over heel

In response to the climbing technique called "heel hooking", Rock Pillars introduce a 4 mm thick shoe sole with a heel cup. Salavat Rachmetov's idea is still widely used by most of today's producers of climbing shoes.
1994 The Rock Pillars brand is founded

We found a way to offset the disadvantages of slipper shoes. Totem and Batman shoes are now equipped with a unique fixation feature stretched over toes. This method is later adopted by a number of other shoemakers and is still used as a functional element today.
1994 Seamless heel

To improve the performance and increase the comfort of our climbing shoes, we introduce a special cut with a higher tongue and no connecting seams in the heel. This design solution represents significant progress in the development of one of the key parts of climbing shoes.
1998 The Ocun brand is founded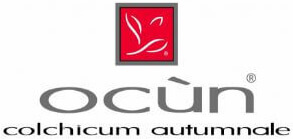 The company comes up with its own collection of harnesses and is among the first companies who begin to offer a never-seen-before product – boulder mats. At the time, only few people suspected that these mats would become an irreplaceable piece of equipment for a new form of climbing – bouldering.
2000 Two-in-One system

OCÚN introduces a new boulder mat called Paddy 22, featuring a unique Two-in-One connection system. Paddy 22 proves to everyone that boulder mats aren't just extra weight to lug up to start of a climb, but a multi-purpose piece of essential gear for every climber. Its two parts can be zipped together to form a rectangular mattress to sleep or rest on. This design solution is still a hallmark of our boulder mats today.
2001 Movable Waist System

The new tunnel design of the movable waist belt (MWS) makes it easier and faster to centre waist belts, first implemented on OCÚN Newton harnesses. MWS serves as the basis for the future successful line of Twist harnesses.
2001 Crack gloves

Ocún introduces a unique design for crack gloves, and becomes the first company in the world to launch mass production of such a product.
2009 3 Force System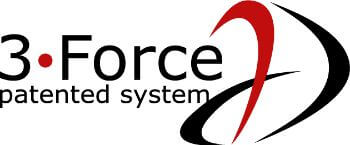 First effective solution to the problem of climbing shoes twisting around the foot when standing on a foothold with the inner side of the arch. Additionally, the 3 Force System helps transfer power through the toe more efficiently when climbing on tiny footholds. The patent-protected design of the 3 Force System has been implemented in our flagship shoe – Rock Pillars Ozone.
2011 FTS System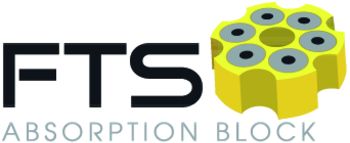 FTS (Foam Tubes Suspension) is a new suspension system with even more efficient impact energy absorption on small areas. The ever more popular Dominator mat, featuring FTS, is awarded at the ISPO in Munich.
2012 Line of carabiners
We present for the first time a line of carabiners created by our own team of designers and engineers.
2013 WeBee
Our WeBee patent-protected 3D foam technology significantly improves harness breathability and other functional parameters, while opening up new design possibilities.
2014 Collection of climbing clothing
There is no clothing dedicated purely for sport and boulder climbers on the market. As a remedy, we bring out a collection that should meet all the requirements: comfort, freedom of movement and good-looking design.
2017 CAT Rubber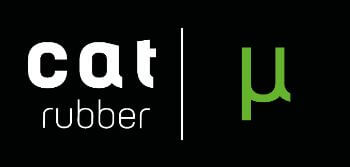 At 2017 OutDoor expo in Friedrichschafen, we present our new rubber sole called CAT (Climbing Adhesion Technology), which was developed with the particular aim of achieving maximum friction. We currently use two types of rubber sole compound on our climbing shoes: the more adhesive CAT 1.5 and the slightly harder CAT 1.1.
2018 New line of ropes
We develop a set of ropes with zero sheath slippage, low impact force and a water-repellent surface without the use of PFC. In other words, new Ocún ropes allow you to climb to your limits, while simultaneously providing soft absorption of any fall and long-lasting resistance to visible wear-and-tear. All ropes in the new product line are additionally equipped with special safety features and, as a bonus, each rope comes with a rope marker to mark the middle of the rope.