Vertical'Art is making indoor training fun and accessible for climbers all over France. With 7 gyms scattered across the country and 3 will be openly soon in Mans, Paris (Chevaleret) and in Grenoble, it is one of the rapidly evolving young climbing businesses.
Vertical'Art rend l'entraînement en salle ludique et accessible aux grimpeurs de toute la France. Il y a  actuellement 7 salles d'ouvertes et 3 vont arriver très prochainement au Mans, A Paris ( Chevaleret) et à Grenoble, elle est l'une des jeunes entreprises d'escalade en pleine évolution.
Ocún, with its history of improving climbing gear for about three decades, is one of the constants of outdoor industry. The newly confirmed partnership makes a great connection of the two and we are convinced that the visitors of Vertical'Art gyms will benefit from it.
Ocún, avec son histoire d'amélioration du matériel d'escalade depuis environ trois décennies, est une constante de l'industrie du plein air. Le partenariat nouvellement confirmé débute une magnifique coopération entre les deux et nous sommes convaincus que les visiteurs des gymnases Vertical'Art en profiteront.
Climbing imperium / Empire de l'escalade
France is one of the cradles of modern sport climbing and with 6 million active climbers nowadays (out of which 2 million train regularly) it is a climbing imperium. No wonder in a country, where you can find such rock climbing gems as Céüse, Buoux, Saint-Léger-du-Ventoux and many, many more! But even in France, people need to train indoors.
La France est l'un des berceaux de l'escalade sportive moderne et avec 6 millions de grimpeurs actifs aujourd'hui (dont 2 millions s'entraînent régulièrement) c'est un empire de l'escalade. Pas étonnant dans un pays où l'on peut trouver des joyaux d'escalade comme Céüse, Buoux, Saint-Léger-du-Ventoux et bien d'autres! Mais même en France, les gens doivent s'entraîner à l'intérieur.
Ocún has been supporting talented climbers from France for years. Some of them made the connection with Vertical'Art easier, because they are a part of it (Alban Levier, Arthur and Mathieu Ternant).
Ocún soutient les grimpeurs talentueux français depuis des années. Certains d'entre eux ont facilité la connexion avec Vertical'Art, car ils en font partie (Alban Levier, Arthur et Mathieu Ternant).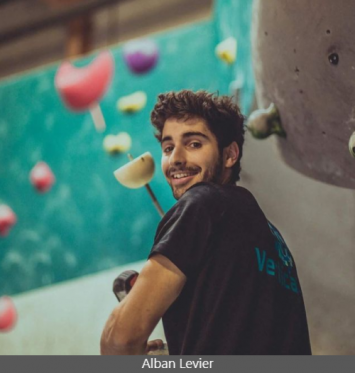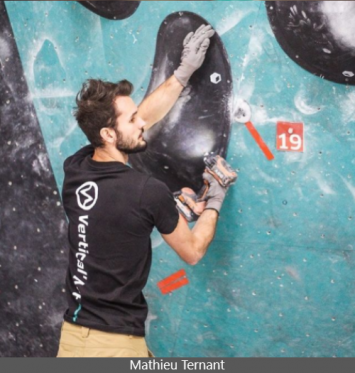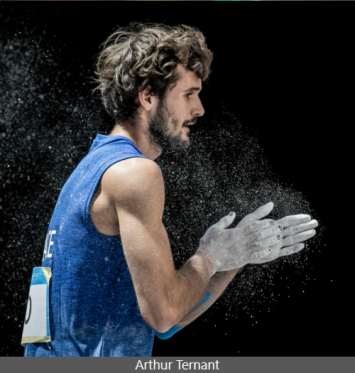 About Vertical'Art
Behind every company, there are real people. They give it their energy and shape it into what it is. So what is Vertical'Art like and what will be the advantages of partnership with Ocún? The following personal impressions belong to Stanislav Bican, who is responsible for delivering Ocún gear to France.
À propos de Vertical'Art Derrière chaque entreprise, il y a de vraies personnes. Ils lui donnent leur énergie et la façonne comme elle est. Alors, à quoi ressemble Vertical'Art et quels seront les avantages d'un partenariat avec Ocún? Les impressions personnelles suivantes appartiennent à Stanislav Bican, qui est responsable de la livraison du matériel Ocún en France.
Stanislav:
"It´s a bunch of great people. They do their job professionally, with focus on the main thing – creating superb climbing centres all over France. Since I first met the guys from Vertical'Art, I knew they actually put the heart and soul into this project.
«C'est un groupe de gens formidables. Ils font leur travail de manière professionnelle, en se concentrant sur l'essentiel - créer de superbes centres d'escalade dans toute la France. Dès mes premières rencontres avec les gars de Vertical'Art, je savais qu'ils avaient mis le cœur et l'âme dans ce projet. 
It seems even more impressive to me, because it´s still just a group of young friends who love climbing. And above that they manage this huge fast development.
Cela me semble encore plus impressionnant, car ce n'est encore qu'un groupe de jeunes amis qui aiment grimper. Et au-dessus de ça, ils gèrent cet énorme et rapide développement.
What Ocún is going to help them with is the regular supply of all their gyms with climbing shoes, accessories and clothing – pretty much all that a climber needs for his training.
Ce dans quoi Ocún va les aider, c'est l'approvisionnement régulier de tous leurs gymnases en chaussures d'escalade, accessoires et vêtements - à peu près tout ce dont un grimpeur a besoin pour son entraînement.
When I first visited a French climbing gym, I was surprised by one difference from what I was used to in other countries – the absence of a shop with all the necessities climbers need. When there is a shop at the gym, it is very practical. You don´t have to do two separate trips, when you want to go training and you realize your shoes are worn off. You simply buy a new pair at your favourite gym and save time. Which you can use for more climbing, obviously.
Lorsque j'ai visité une salle d'escalade française pour la première fois, j'ai été surpris par une différence par rapport à ce à quoi j'étais habitué dans d'autres pays: l'absence de magasin avec tout le nécessaire dont les grimpeurs ont besoin. Quand il y a une boutique au gymnase, c'est très pratique. Vous n'avez pas à faire deux voyages, lorsque vous voulez vous entraîner et que vous vous rendez compte que vos chaussures sont usées. Vous achetez simplement une nouvelle paire, dans votre salle de sport préférée et tout en gagnant du temps, que vous pourrez, évidemment, aussi utiliser pour plus d'escalade.
But in France, the gyms are mostly about climbing and stylish dining afterwards. Which is great. We all like it both – climb and eat well. But getting an easy opportunity to buy new gear will be a welcome novelty, I´m sure."
Mais en France, les gymnases sont principalement consacrés à l'escalade et à la restauration élégante par la suite. Ce qui est génial. Nous tous aimons les deux - grimper et bien manger. Mais obtenir l'opportunité facile d'acheter du nouvel équipement sera une nouveauté bienvenue, j'en suis sûr.